Happy to announce the new book of Peter Hall "Cities of Tomorrow" with the cover title image of the Römerstadt I did some years ago.  ISBN 9781118456477, May 2014, John Wiley & Sons.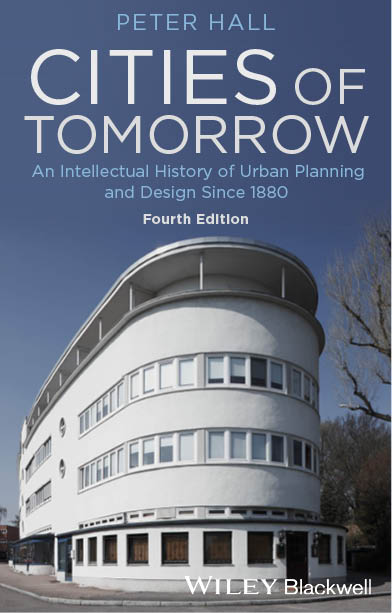 http://eu.wiley.com/WileyCDA/WileyTitle/productCd-1118456475.html
Peter Hall's seminal Cities of Tomorrow remains an unrivalled account of the history of planning in theory and practice, as well as of the social and economic problems and opportunities that gave rise to it. Now comprehensively revised, the fourth edition offers a perceptive, critical, and global history of urban planning and design throughout the twentieth-century and beyond.
A revised and updated edition of this classic text from one of the most notable figures in the field of urban planning and design
Offers an incisive, insightful, and unrivalled critical history of planning in theory and practice, as well as of the underlying socio-economic challenges and opportunities
Comprehensively revised to take account of abundant new research published over the last decade
Reviews the development of the modern planning movement over the entire span of the twentieth-century and beyond
Draws on global examples throughout, and weaves the author's own fascinating experiences into the text to illustrate this authoritative story of urban growth
Peter Hall is Professor of Planning at the Bartlett School of Planning at University College London. He is the author of nearly 30 books in planning and related subjects, including London 2000 (1963),The World Cities, third edition (1984), High Tech America (with Ann Markusen & Amy Glasmeier, 1986), Great Planning Disasters (1992), and Cities in Civilization (1999). He has been credited with the invention of the Enterprise Zone concept, which has been widely employed in the USA and Europe. An advisor to governments and international agencies across the globe, Professor Hall is known throughout the world for his contribution both to the theory and to the practice of city and regional planning.